Waste App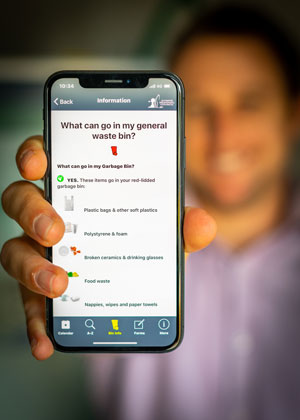 Did you know Gympie Regional Council has a mobile app called Waste Wise? The app tells you everything you need to know about waste.
Never forget bin day again
The Waste Wise app will help you to:
Find your bin collection days and send you a reminder so you don't forget
Find disposal and recycling options for your waste
Locate your nearest waste management facility and any waste disposal charges
Let you report a problem, such as damaged or stolen bins, a missed collection or illegal dumping. You can even take a photo to send to council for action
Find upcoming events, such as household hazardous waste drop-off days.
Download the app
You can download the mobile Waste Wise App for free through:

Don't have a smartphone or tablet?
You can find recycling and bin collection information on this website. You can also contact council to find your bin collection day or anything else waste related.