Disaster management
Vulnerable Persons Disaster Management Forum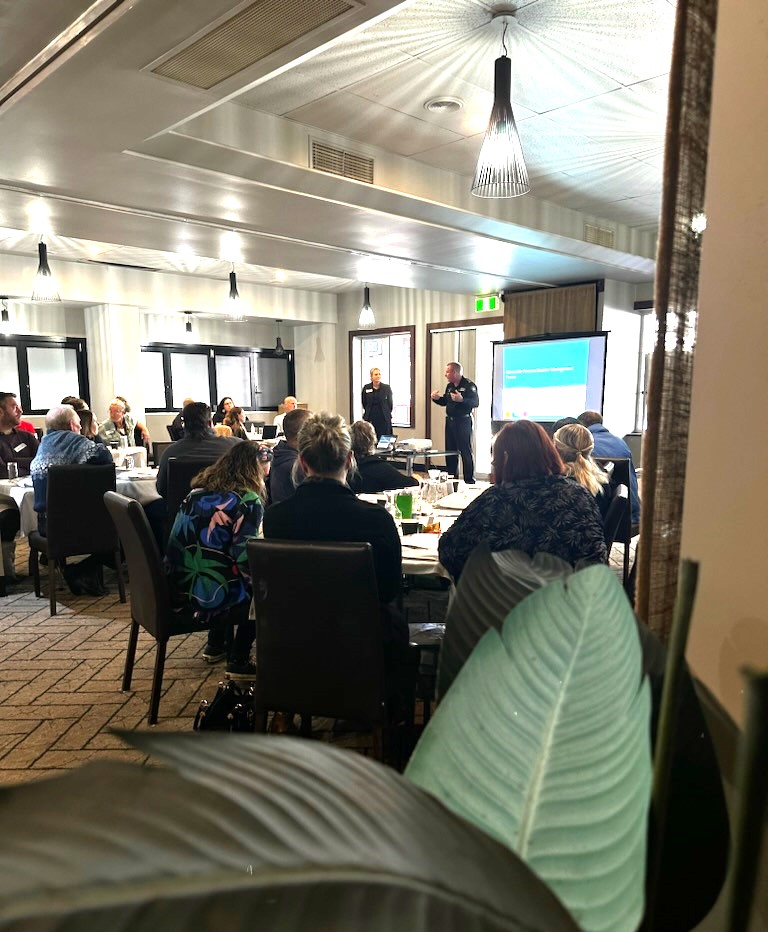 On Tuesday 9 May 2023, Gympie Regional Council hosted a Vulnerable Persons Disaster Management Forum to raise awareness for vulnerable persons and improve their support and resilience before, during and after disaster events.
The Forum was facilitated by:
Ms Cindy Buchan, Bravo Disability Support Network and Member of the Gympie Local Disaster Management Group
Ms Lorelle Hatch, Manager – Governance, Integrity and Risk, Gympie Regional Council and Deputy Local Disaster Coordinator, Gympie Local Disaster Management Group
Mr Peter Harkin, Emergency Management Coordinator, Queensland Fire and Emergency Services and Member of the Gympie Local Disaster Management Group
If were unable to attend, but would like to register your interest for future events please get in touch via the email at disaster@gympie.qld.gov.au or by phone 1300 307 800.
The complete agenda for the forum can be viewed here.
Bushfire Safety
During the warmer months, the risk of bushfires in the Gympie region increases. Get to know your risk of bushfires and have your plan ready to stay safe.
Make sure you keep up to date with the latest news from:
Take a look at council's Disaster Dashboard for road conditions, power outages and river heights during a disaster in the Gympie region.
Remember to stay tuned to your local ABC Radio station for the latest updates following a weather event.
Disaster Management in Queensland - Awareness
Take a look at this short video which shows how disasters are managed in Queensland.
Disaster Management in Queensland
Disaster Management Plans
Gympie Regional Council has prepared a Disaster Management Plan which sets out council's decision making process.
The Flood Recovery Plan 2022 provides an overview of recovery activities to be delivered in the Gympie region to 30 June 2024.
The 2019 Gympie CBD Flood Plan is designed to reduce the impact of flooding on Gympie's CBD.
The flood plan applies to businesses in the following areas :
The flood prone area bounded by Channon Street, Nash Street, Young Street, River Road
The Monkland Street intersection with the Bruce Highway
Around Jane and Violet Streets
The One Mile Ovals.
Please note: The 2019 Gympie CBD flood plan is currently being revised.
When it comes to extreme weather events in Queensland, it's not a matter of 'if' but 'when'. That's why every household must be ready to respond if disaster strikes.
Get Ready Queensland helps communities to minimise the impact of natural disaster on their community.
Now is the time to 'Get Ready'. Prepare your 'WHAT-IF' plan today.
Click here to take the Get Ready Queensland Challenge, and interactive online game.