Aquatic and Recreation Centre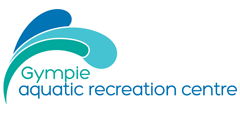 The Gympie Aquatic Reaction Centre (ARC) has a wide range of health and leisure services. There are learn-to-swim classes, swimming squad, and group fitness classes.
ARC is home to an eight-lane, 50m Olympic pool and 25m indoor heated pool that is open all year round. It also has seasonal water slides, a health club, splash zone, meeting rooms, an outdoor BBQ area, and a kiosk/café with an outdoor seating area.
For opening times and fees go to www.gympiearc.com.au.